Keep Your Unit Humming With Routine AC Service and Maintenance
All machines require a little bit of service every now and then, and AC units are no exception. With a little routine maintenance from Kenny's Home Comfort, our air conditioning service will help keep your unit running smoothly for years to come! Oftentimes, people neglect properly caring for their AC unit and end up needing extensive repairs or whole new installations, but think of your air conditioner like you would your car: with a little maintenance and consistent service, you'll avoid big problems and exhausting hassles. When you're considering how best to save costs on HVAC, choose Virginia's premier HVAC provider... us!
To learn more about our Air Conditioning Service and schedule your FREE estimate, just fill out the short form below!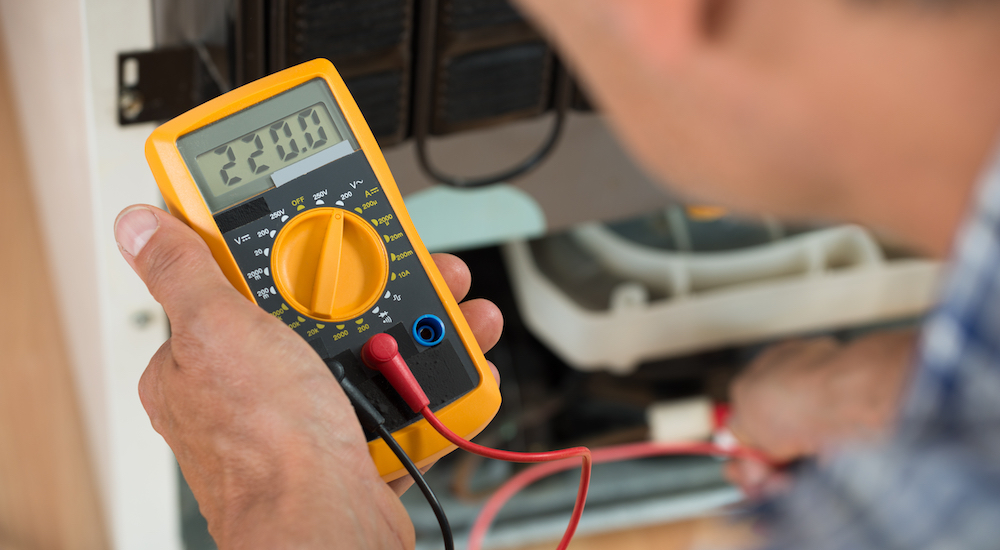 Why Choose Kenny's Home Comfort?
Just like you'd choose a trustworthy mechanic to maintain your car, you want an excellent servicer to manage and care for your HVAC unit. Being forced to wholly replace or repair your AC unit due to neglectful upkeep is an expensive pain, which is why our team at Kenny's Home Comfort makes routine maintenance and AC service a priority. We have an extensive track record of providing some of the best HVAC service in Virginia, and we can't wait to help take another source of stress off of your plate.
Our Air Conditioning Service will help you:
Avoid expensive repairs
Make your AC unit last longer
Help you understand proper HVAC care
Unexpected costs are always stressful, but in this case, we can help you avoid them. Routine AC service will help you stay cool even during Falls Church's hottest months, ensuring your time is spent enjoying your space instead of worrying about it. Contact our team at Kenny's Home Comfort and see how we can help keep unexpected bills from cropping up through routine maintenance.
Schedule Your Air Conditioning Service Today!
Now is the perfect time to get all your HVAC ducks in a row. Kenny's Home Comfort makes AC service simple, easy, and affordable. Our team of knowledgeable professionals will provide great customer service, prompt maintenance, and explain everything so you're not left in the dark about why we do the things we do to maintain your HVAC efficiency. If you're in the Falls Church area, or elsewhere in Virginia, West Virginia, or Maryland, reach out to us about giving your AC unit the care and attention it deserves!
Just fill out the short form below to learn more about our AC service and to schedule your FREE estimate.