Falls Church's Most Reliable AC Repair
Is your air conditioning unit not running as well as you'd like? At Kenny's Home Comfort, we pride ourselves on keeping things cool. When Falls Church and the rest of Virginia, West Virginia, and Maryland start heating up, our technicians are at their busiest, working hard on air conditioning repairs in order to keep every home or business comfortable. We can diagnose the problems with your AC equipment and make all the necessary repairs, all the while explaining the cost and reason behind each decision we make. We'll keep things transparent and simple so you don't have to sweat through the summer.
Just fill out the short form below to learn more about our AC repair!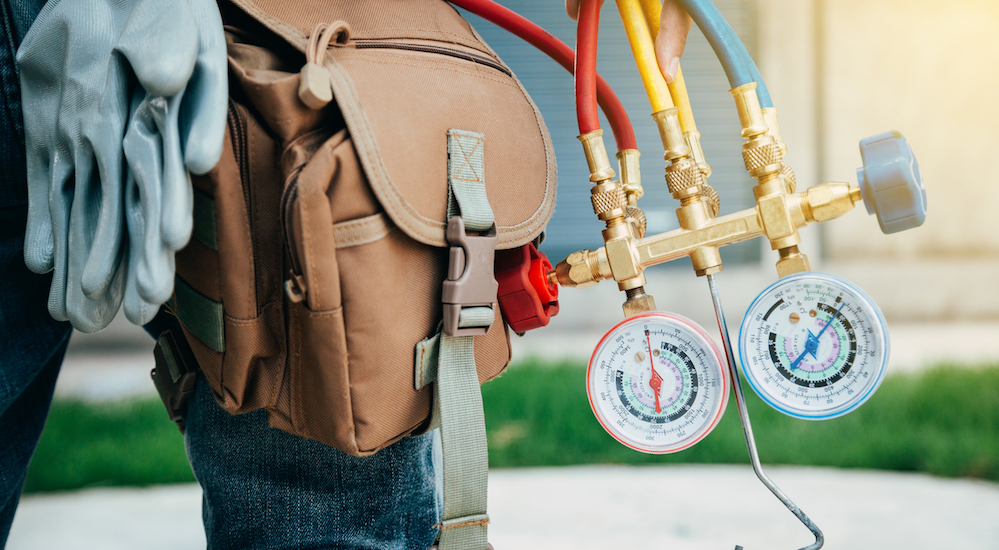 Why Choose Kenny's Home Comfort For Your Air Conditioning Repair?
We provide reliable, friendly service. Every time.
With service for a variety of brands and solutions for every problem, our team of skilled technicians will help you keep your AC running when it matters most. Don't slog through waiting lines or complex pricing... Kenny's Home Comfort will keep things simple and solve your problem without hassle. Keeping your AC in good shape during the summer is about more than just staying comfortable, it's about your health and happiness.
Kenny's Home Comfort offers air conditioning repair that is:
More than likely, you're probably not constantly thinking about your air conditioner often. But you surely depend on it to get you through the summer heat each year - which is why trustworthy AC repair is imperative. If your current unit is experiencing issues, you can trust our team of licensed professionals to deliver the reliable cooling you're looking for. Whatever your HVAC needs, our team at Kenny's Home Comfort is here to make sure you get the care, attention, and advice that you deserve.
Get Started With Kenny's Home Comfort Today!
Our team is here for you, bringing you the best and most consistent air conditioning repair that Falls Church has to offer. Don't let summer slow you down! Give us a call today and make sure your AC is humming along smoothly. You'll get great customer service, an expedient experience, and your AC unit will work better than ever.
Just fill out the short form below to learn more about our AC repair services!